Fabriano F9S42G2-SSS 90cm, 4 Gas Burners + 2 Electric Plates + Gas Oven
Amateur to expert cooking
Experience expert cooking with Fabriano cooking range. Easy to operate hob & oven and an eye-catcher in your kitchen that surely motivates you to cook like pro.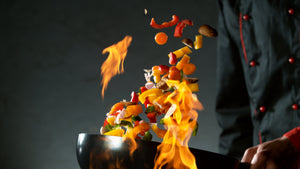 A-CLASS rating on
energy efficiency
Certified by the European Commission, the Fabriano Master Series delivers delicious cooking results while saving energy and costs. The A rating is now the highest in the industry.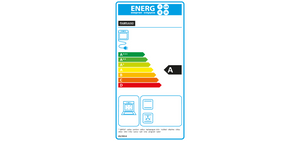 Gas Tank Compartment
Optimize your kitchen space with a gas tank compartment-free design.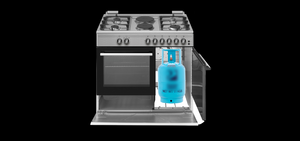 Gas burners
Heat temperature can be instantly changed from high to low. Combines well with a wide variety of pots and pans.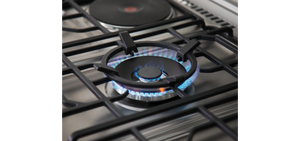 Gas oven
Practically quick turn-off of the cooking gas, easy temperature control, low maintenance, and longer life span.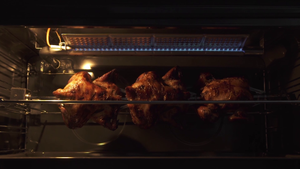 Hobs safety devices
Less worries if there is a gas leak. It will turn on when flames appear while cooking and immediately shut off the gas to the burner.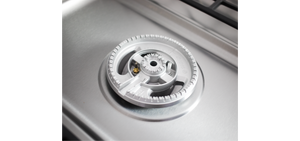 | | |
| --- | --- |
| Aesthetics |   |
| Series | Style |
| Colour | Stainless |
| Installation mode | Free Standing |
| Product Dimension (cm) |   |
| Width | 90cm |
| Depth | 60cm |
| Height | 85cm |
| Cooktop |   |
| Fuel | Gas + E. Plate |
| No. of Burners | 4 Gas + 2 E. Plate |
| Pan Support | Cast iron |
| Saafety Device | Yes |
| Electric Ignition | Yes |
| Glass Lid | Yes |
| Control |   |
| Control Type | Knobs |
| Controls Position | Front |
| Programmer | Minute Minder |
| Oven Cavity 1 |   |
| Fuel | Gas  |
| Capacity | 98 L |
| No. of Functions | 2 |
| Fan Assisted | No |
| Thermostat | Yes |
| Rotisserie | Yes |
| Oven Light | Yes |
| Door | Dropdown |
| Double Glass Door | Yes |
| Oven Cavity 2 |   |
| Gas Compartment | Yes |
| Power |   |
| Rated Voltage | 220-240V |
| Rated Frequency | 60 Hz |
| Rated Wattage | 3 kW |